It's the 92 Days of Summer, crafted by Centerpoint Brewing. We want this to be your best summer ever so we're giving you a chance to extend your summer.
Register to win a trip to San Diego to see Hozier on October 26th, courtesy of Columbia Records, Including hotel and airfare. Register at each of our 92 Days of Summer events and in the VIP room, for your chance to win. 21 and older. See rules.
Look for WTTS all around Indy, as we take this summer to new heights.
UPCOMING EVENTS…
SATURDAY, JULY 13TH
6P-8P

Toy Factory – Greenwood Summer Concert Series at the Greenwood Amphitheater in Craig Park
SATURDAY, JULY 13TH
12p-2p
SATURDAY, JULY 19TH
6P-8P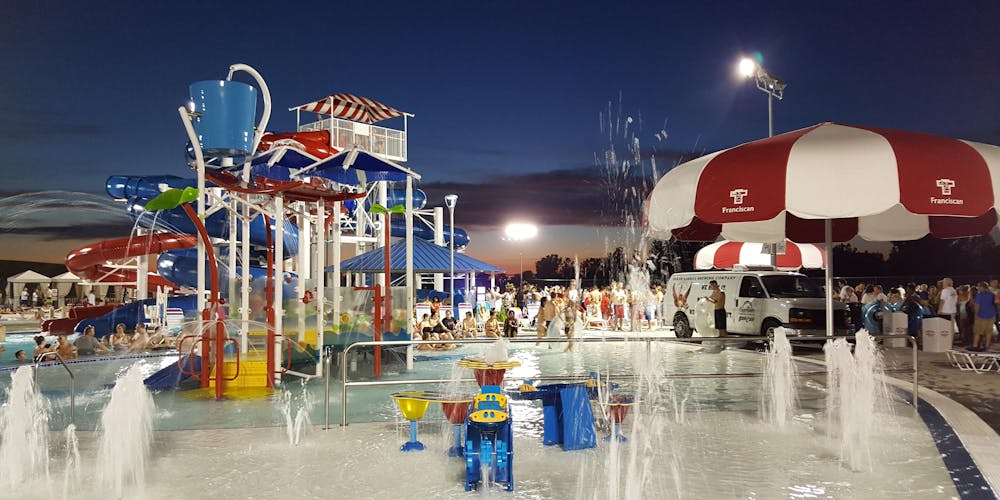 Adult Night at Freedom Springs
SATURDAY, JULY 20TH
5p-7p
BLAKESTRONG FEST 2019 at MacAllister Amphitheater in Garfield Park
SATURDAY, JULY 27TH
6P-8P
Tastes Like Chicken – Greenwood Summer Concert Series at the Greenwood Amphitheater in Craig Park
FRIDAY, AUGUST 2ND
6:30P-8:30P
Symphony On The Prairie- Boogie Wonder Band
SATURDAY, AUGUST 3RD
6P-8P
The Doo! – Greenwood Summer Concert Series at the Greenwood Amphitheater in Craig Park
THURSDAY, AUGUST 8th
7P-9P
SATURDAY, AUGUST 10th
6P-8P
45RPM – Greenwood Summer Concert Series at the Greenwood Amphitheater in Craig Park
SATURDAY, AUGUST 17TH
NOON-2P
SATURDAY, AUGUST 17TH
6:30P-8:30P
Symphony On The Prairie- Wichita Lineman & The Southern Knights – A Tribute To The Music Of Glen Campbell
SATURDAY, AUGUST 24TH
6:30P-8:30P
Symphony On The Prairie- Fleetwood Mac Mania
SUNDAY, SEPTEMBER 1ST
6P-8P
An Evening at the Mac: American English- Beatles Tribute Band
SATURDAY, SEPTEMBER 7TH
1P-3P
Puppy POOLooza at Freedom Springs Aquatic Center
SATURDAY, SEPTEMBER 7TH
6P-8P
Symphony On The Prairie Face 2 Face- A Tribute To Sir Elton John & Billy Joel
The 92 days of summer, crafted by Centerpoint Brewing and supported by these preferred 92 days of summer sponsors:
PREFERRED POUR

PREFERRED SNACK

PREFERRED PIZZA
PREFERRED OUTDOOR GEAR & APPAREL PROVIDER
PREFERRED RIDE
PREFERRED RECORD STORE
PREFERRED GREEN TEAM